Seawall on the Chain O Lakes
A STRUCTURAL LAKEFRONT CHALLENGE. THE FINAL OUTCOME MAKES IT ALL WORTH IT.
BEFORE DURING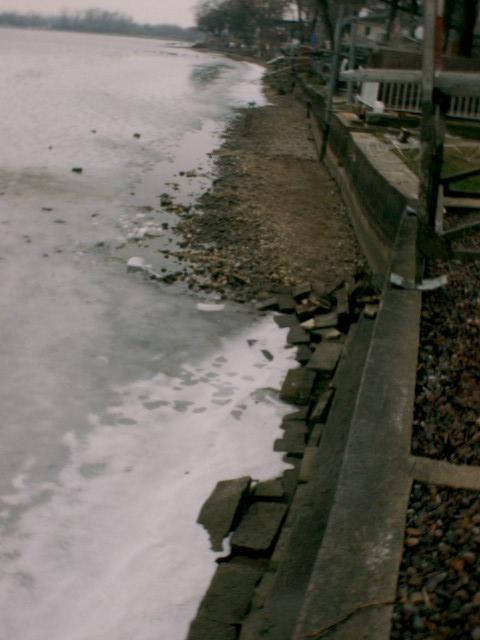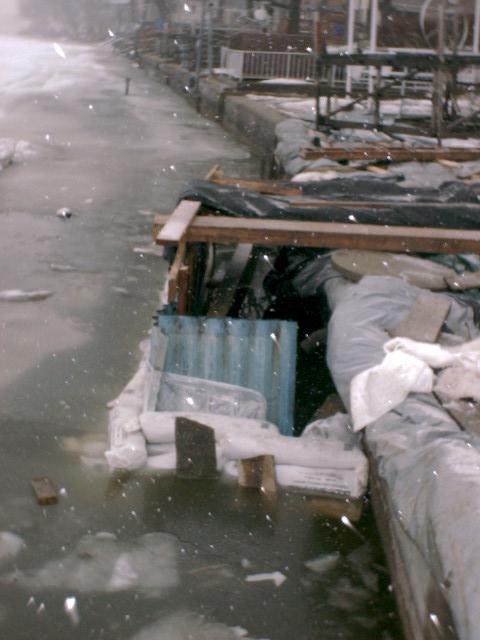 AFTER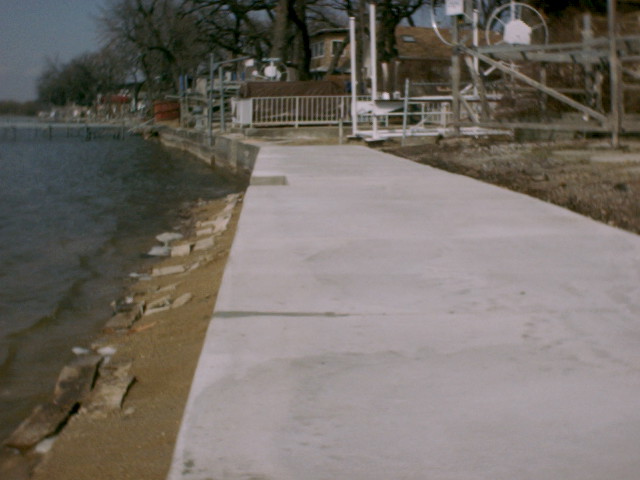 THIS JOB THAT MANNINA CONSTRUCTION DID POSED A GREAT CHALLENGE. FOR ONE THE WALL WAS FALLING OVER AND NEEDED IMMEDIATE ATTENTION. THE EXISTING FOOTING WAS UNDERMINED FROM THE WAVES. THE NEW FOOTING HAD TO BE POURED UNDERNEATH THE OLD FOOTING. THE NEW FOOTING WAS POURED AT 27" THICK TO BEAR GOOD SOIL. TO ADD AN EVEN GREATER CHALLENGE, THE WATER CAME UP 2' DURING CONSTRUCTION. THE BOTTOM OF OUR NEW FOOTING WE DUG WAS 3' BELOW THE WATER LEVEL. WE OVERCAME ALL THE CHALLENGES AND THE FINAL RESULTS WERE GREAT.
CONCRETE SEAWALL AND SLAB. JOB ALL DONE.
Check out these great sunsets on this job.
CLICK HERE TO SEE HOW THE JOB WAS DONE FROM START TO FINISH.
CLICK HERE TO SEE SEAWALL DRAWING .
CLICK HERE TO SEE SEAWALL ELEVATIONS.
Click on yellow text below to see other pages.
*MANNINA CONSTRUCTION ON FRONT COVER
*MIKE MANNINA'S UNITED STATES PATENT
*FOAM FOUNDATION IN BARRINGTON
* SEA WALL ON THE CHAIN O LAKES
*HOW THE PUMP HOUSE WAS BUILT.
For more details e-mail us at, info@mannina.com
Mannina Construction, P.O. Box 368, Antioch, IL 60002
Web designer: DJ CREATIONS